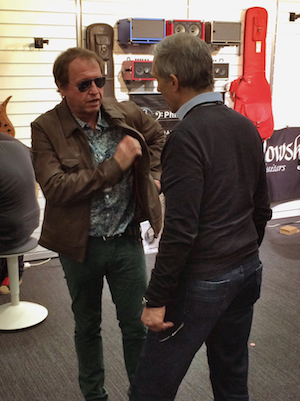 The London Bass Guitar Show (March 7 & 8 2015) was a great success for the Harvest company!
Especially our "red bag" – a red real leather edition strictly limited to only five bags worldwide – made a few heads turn!
Do you remember the gentleman on the left in our picture who is talking to Harvest CEO Hermann Gerlach? Yes right – it's Mr. Mark King, known from british funk sensation Level 42. Good company!
Categories: Allgemein