Zed Mitchell is a well-known guitarist from former Jugoslavia who nowadays lives in Germany. Zed has played for stars like Tina Turner, Phil Collins, Eros Ramazotti or Natalie Cole, to name just a few. He also played electric and acoustic guitar for a cd by the world famous Munich Symphony Orchestra – which sold the incredible amount of more than a million copies. Zed also played guitar on the soundtrack to the Hollywood blockbuster "Indiana Jones" and the Zed Mitchell Band performed as an opening act for artists like Joe Cocker, Santana and B.B. King.
Currently Zed Mitchell and his band have released a new live album by the name of "Zed Mitchell & Band live" which is available both as DVD and CD. Great musical craftsmanship meets an unassailable lust for playing live. The band has been using HARVEST gigbags and straps for many years!
Check out Zed Mitchell's homepage!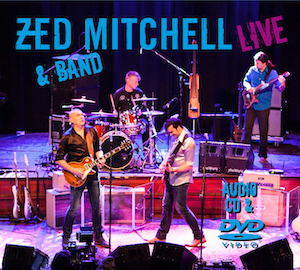 Categories: Allgemein